A lavish final touch to create a flawless appearance
Our hand-crocheted Egyptian cotton fly veils are mercerised and finished in several stages. This gives these fly veils from MATTES their silky and wash-resistant sheen. They are colour-fast and score highly for strength and reliable stability.
Available for delivery in 6-8 weeks
Fly veils: The final touch to your horse's turnout
Our mercerised cotton fly veils are the perfect finishing touch to your four-legged friend's outfit. They are available in three sizes: M for small horses, L for warmbloods and XL for heavy horses. The binding and piping are available in a choice of almost 50 different colours. We can offer more than 30 colours for the fabric and crocheted cotton. How about padded ears and your own motif or the famous MATTES logo embroidered on them?
1

A-B
Distance between ears
C-D
Length of front section
E-F
Length of ears
G-H
Circumference of base of ear
Size XL
approx. 11 cm
approx. 24 cm
19,5 cm
23,0 cm
Size L
approx. 11 cm
approx. 24 cm
18,0 cm
22,0 cm
Size M
approx. 9 cm
approx. 22 cm
16,0 cm
21,0 cm
Note: Quoted sizes may vary slightly.
Do you need any other dimensions? - Find a retailer.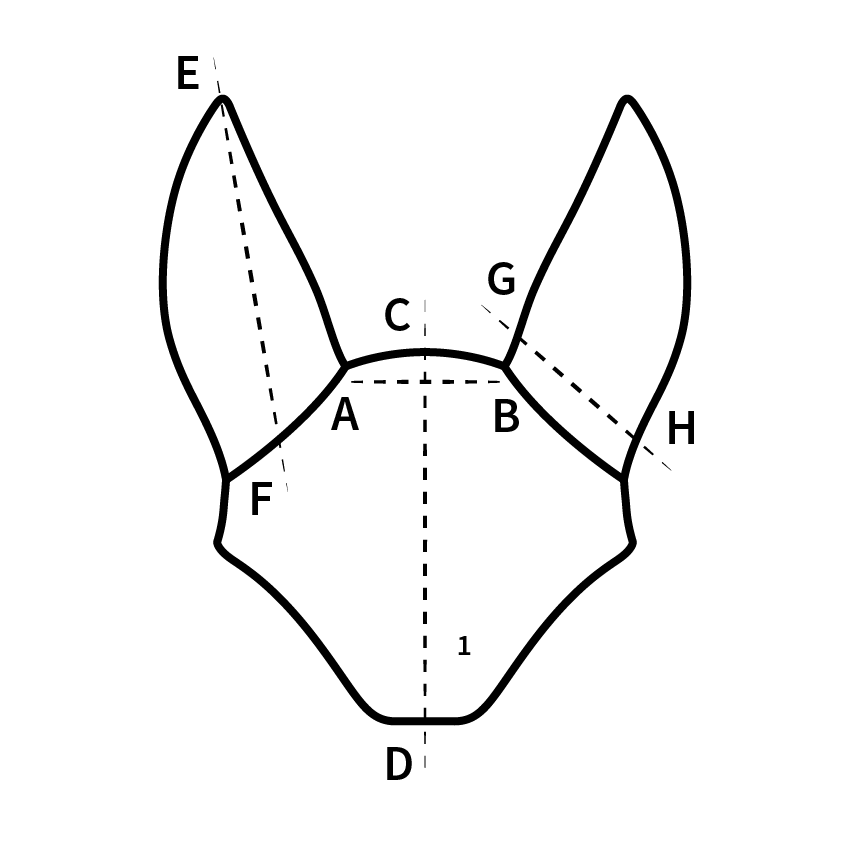 1: Fly Veil