Our classic fleece
Our most popular rug is made of high quality, double-layer EHQ fleece, made for MATTES in Europe to high quality standards. We worked with professional and amateur riders to develop this sweat sheet, combining fascinating functionality with an elegant appearance.
Available for delivery in 6-8 weeks
Whether discreet or vibrantly colourful, it's always highly functional
Full freedom of movement for the rider, no flapping rugs and no wrinkling - it goes without saying that you can expect those features in the sweat sheet from MATTES. With lengths ranging from 115 cm to 165 cm, these exercise sheets have every type of horse covered.
The functional fleece fabric is available in more than 30 different colours, with a choice of almost 50 binding and piping shades, enabling you to create your own personal favourite combination. We can embroider the optional MATTES logo in your chosen colour on either the front or back, or your own logo or text on one or both sides (ask us for a quote). Text prices can be found in the Configurator.
Note:
To work out the size of your MATTES exercise sheet, we need the distance from the highest point of the withers along the spine to the lower edge of the root of the tail.
To determine the various dimensions for the MER system exercise sheet, we also need to know the shape of the numnah and its size and type (general purpose, dressage, jumping)
Do you need any other dimensions? - Find a retailer.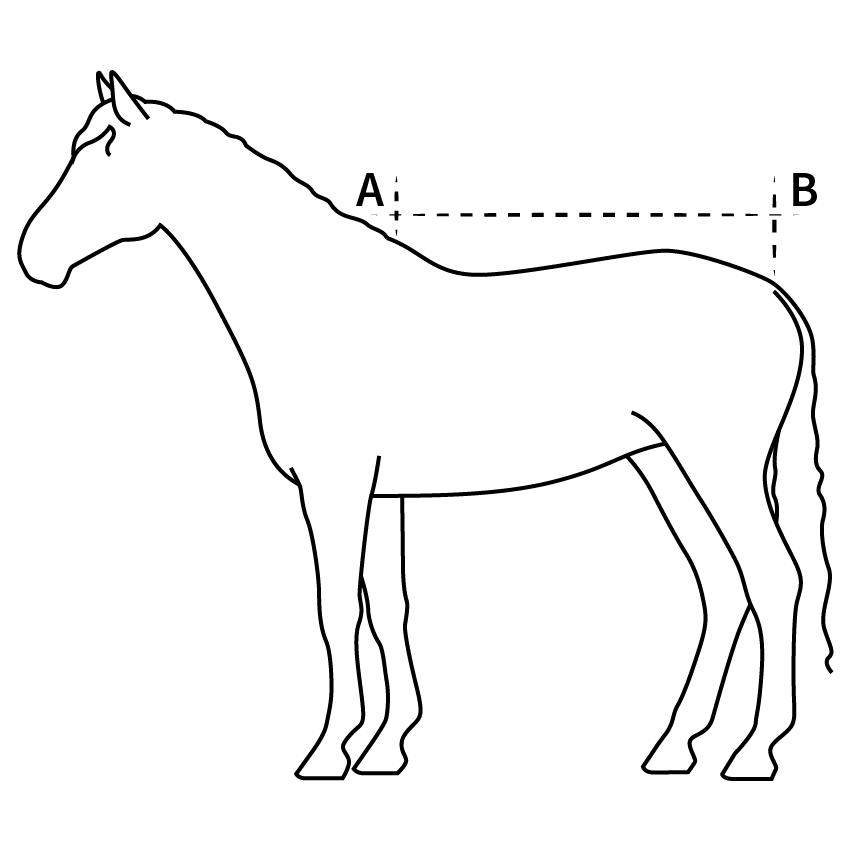 1: Exercise Sheet