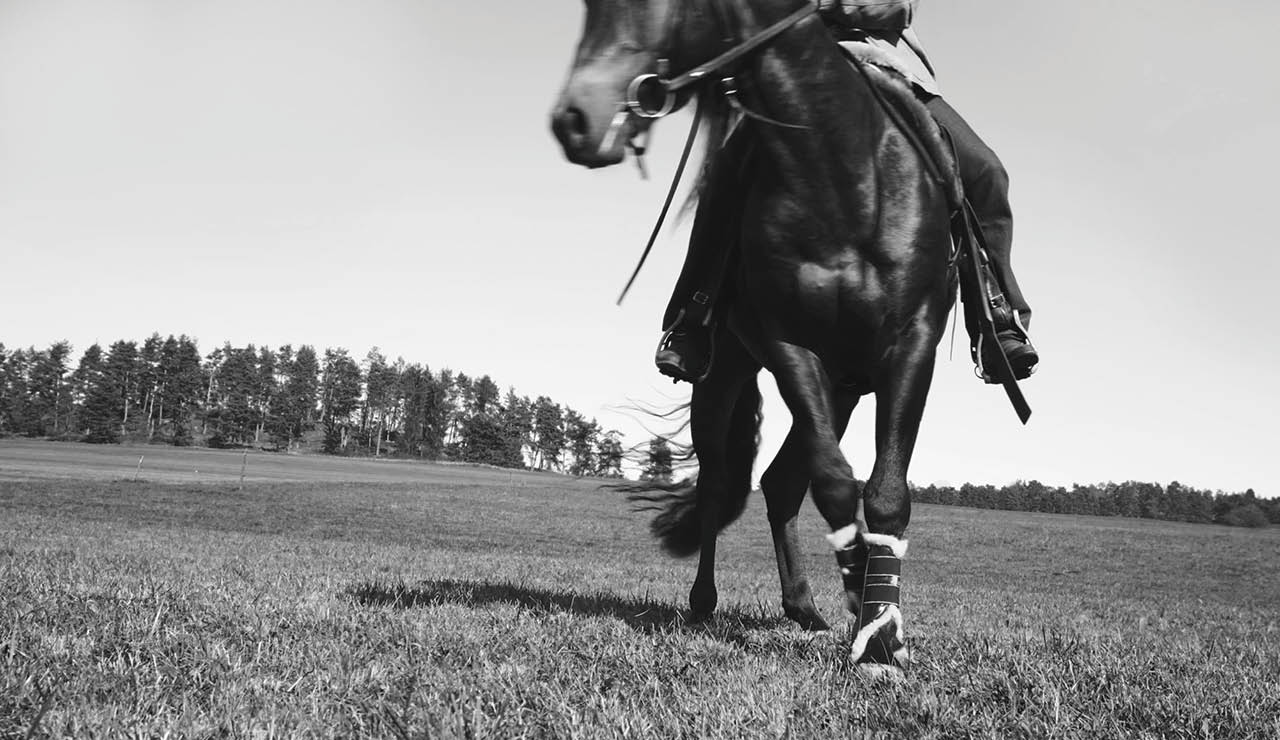 150 years of Mattes – nothing but the best for your horse
A specialist in skins and leather from the beginning: our company was founded on 1st April 1867 in Tuttlingen, on the banks of the Danube. Back then, our ancestors focused their business on tawing, a specialist form of white tanning, and on sheepskins, sheep leather and goat leather. Leather for clothing, suede and fine leather for hatbands were also produced, alongside technical leathers such as lambskins for the weaving industry.
In the second half of the 20th century, our company established a reputation as a sought-after manufacturer of lambskins for winter boots with a fleecy, warm lining. Mattes also made a name for itself with paint rollers and seat covers for cars and aircraft made of top quality hides.
We have concentrated on equestrian sport since the mid-1980s, and since then we have been developing and producing equestrian products with passion and innovation. Our products, with the striking quilting, enjoy an outstanding reputation all around the world. Today, our products range from saddle cloths and seat savers, through saddle pads and girths for a range of riding styles to fly veils and grooming products.
Continuity and Configurator: this is how we see our future
You will have noticed that our company has specialised in hides since its foundation. As a result, we know exactly how to extract the maximum effect from the impressive physical properties of lambskin. In general, we attach great importance to durability: we have sourced our raw materials from Australia for almost forty years. We always apply the most stringent selection and quality checks; only around three percent of Australia's lambskin production is suitable for making into a Mattes product at all, and only Australia has the right sheep farms to meet our quality requirements in sufficient quantities. Naturally, we will be sticking with these high quality expectations in the future too.
Horses, their riders and all of nature in general are a genuine passion for our company, which has been ISO certified since 2007. The rationale behind our products has always been to develop meaningful items that are fundamentally intended to help the horse and make his job easier, yet which are highly functional and super-stylish at the same time, and so provide joy to the rider too. To ensure that we don't lose track of these aims, Mattes works closely with experts such as professional riders, riding instructors, saddlers, the equine department at the University of Zurich's veterinary hospital and the Deutsche Institut für Pferde-Osteopathie (German Equine Osteopathy Institute) in Dülmen.
Our new online configurator means that in the future, not only will we be able to offer our customers a truly unique shopping experience, but product personalisation and bespoke production will know no bounds. By not accepting orders by post or fax, we are saving on paper and CO2, and making an active contribution towards protecting our environment.
In summary: Our two managing directors, Peter Mattes and Elke Jordan-Mattes, will continue to uphold the values of our founders in the future. We will do all within our power to ensure the excellent quality of our products and customer relationships, and to ensure that our manufacturing processes are as ecologically sound as possible.